I've seen and heard about the
Pioneer Woman
for quite some time, so I figured it was about time for me to make something from her website. I love all of her pictures and the step-by-step commentary and visuals.
I followed her directions for
TOMATO BASIL PIZZA (with a Pesto Sauce)
.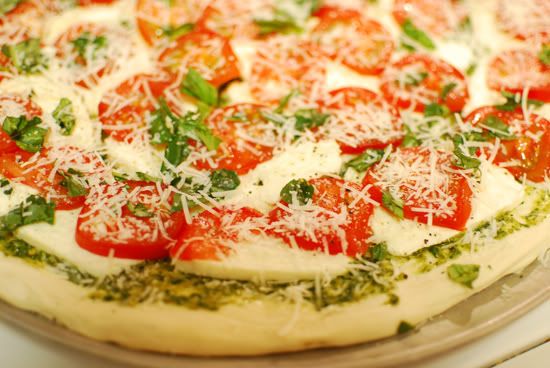 It was a yummy and fresh meal last night. Head over to
her blog for the recipe
.
I'm still on the lookout for a good pizza crust recipe. I wasn't a big fan of hers. I thought it was a bit dense and heavy on the olive oil flavor.