Or as Jeremy calls it "C double R cake". It's his absolute favorite, so birthday cake it was! It's super easy to make. It's just a yellow cake mix. But the yummy part comes when you poke holes throughout while its still warm out of the oven with a creamy rum sauce.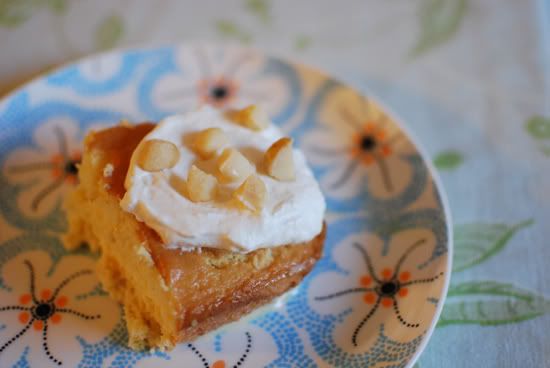 And my favorite part...topped with home-made whipped cream and chunks of macadamia nuts!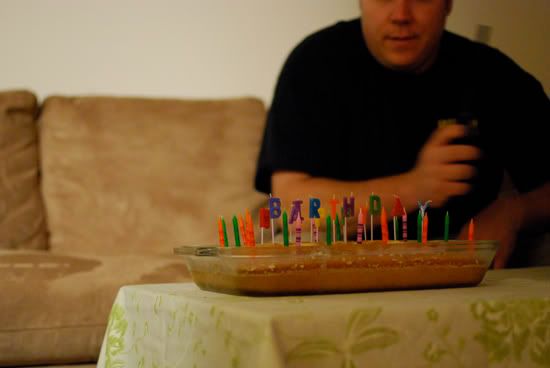 INGREDIENTS:
Cake: 1 package yellow cake mix
1 cup water
1/3 cup oil
3 eggs
Sauce:
1 cup whipping cream
1/3 cup rum (or 1 teaspoon rum extract)
14 ounce sweetened condensed milk
12 ounce can evaporated milk
Topping:
1 cup whipping cream
1/3 cup chopped macadamia nuts
1/3 cup coconut toasted (optional - we did not use this)
METHOD:
Heat oven to 350 degrees. Grease 13x9" baking dish. In large bowl, combine all cake ingredients at low speed until moistened; beat 2 minutes at high speed. Pour into greased baking dish. Bake at 350 degrees or 30-35 minutes or until toothpick comes out clean. Poke holes in cake. Mix together sauce and pour over while cake is still warm. Cool and keep in refrigerator. Cut into squares and top with whipped cream, toasted coconut (optional) and chopped macadamia nuts.
HAPPY BIRTHDAY SWEETHEART!!
I love you!!